About MCTE
Founded in 1922, the Michigan Council of Teachers of English (MCTE) is NCTE's state affiliate for Michigan K-16 English language arts teachers and English educators.
Join Now
Our Mission & Vision
We are better together.
MCTE provides professional development for English language arts teachers and English education professors throughout the state. Our goals are to disseminate current English education scholarship and assist English language arts teachers as they make decisions about pedagogical practices, student populations, and teaching philosophies.
MCTE's purpose is to promote the better teaching of English Language Arts in the State of Michigan. The success of the Michigan Council of Teachers of English depends in large measure on developing and sustaining a strong grassroots system. MCTE's primary mission is to support and celebrate K-16 educators with organizational initiatives designed to create successful learning models for Michigan's students. MCTE fosters information-sharing, professional development, and networking with other state literacy groups and local writing projects.
Who We Are
MCTE's Executive Committee
Jessyca Mathews
President-Elect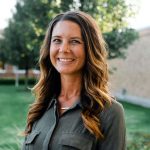 Sara Hoeve
Vice President
Andrea Zellner
Past President
Jim Kroll
Executive Director
MCTE Officers
President: Carrie Mattern
President-Elect: Jessyca Mathews
Vice President: Sara Hoeve
Past President: Andrea Zellner
Secretary: Ben Woodcock
Executive Director: Jim Kroll
Section Chairs
Elementary School Chair: Kathleen Plond
Middle School Chair: Amanda Moeggenborg
Secondary Co-Chairs: Lynne Lesky and Rick Kreinbring
College Co-Chairs: Emily Sommer and Beth Spinner
Diversity, Inclusion, Justice, Equity (DIJE) Co-Chairs: Ben Briere, Raven Jones, and Rae Oviatt
Media Manager: Janet Neyer
Publications
Language Arts Journal of Michigan Editors: Raven L. Jones, Tanya Upthegrove Gregory, and Alexandra Sánchez
Representatives-at-Large
Jeffrey Austin
Jay Haffner
Toby Kahn-Loftus
Rachel Kenney
Kel Sassi
Kristin VanEyk
Jason Westra-Hall
Additional Personnel
Michigan Department of Education Liaison: Mary E. Cox
Youth Outreach Coordinator: Abbey Lilly-Lacca
Student Affiliate Representative (WMU): TBD
Student Representative (CMU): TBD
Student Representative (MSU): TBD
Learn more about MCTE membership.